SimStack MCDU Conversion Kit
Simulator Solutions provide a conversion kit that is suitable for most modern MCDUs.  The SimStack MCDU Conversion Kit provides replacement parts that allows the MCDU front panel (including keyboard, backlighting and annunciators) to be used with modern simulator software.
The SimStack MCDU Conversion Kit allows the replacement of aging and expensive hardware inside an MCDU and removes the need to communicate over multiple ARINC busses and supply aircraft grade power (115V AC @ 400Hz).
Simulator Solutions can complete the conversion process of most current model MCDUs.  Please see the pricing below.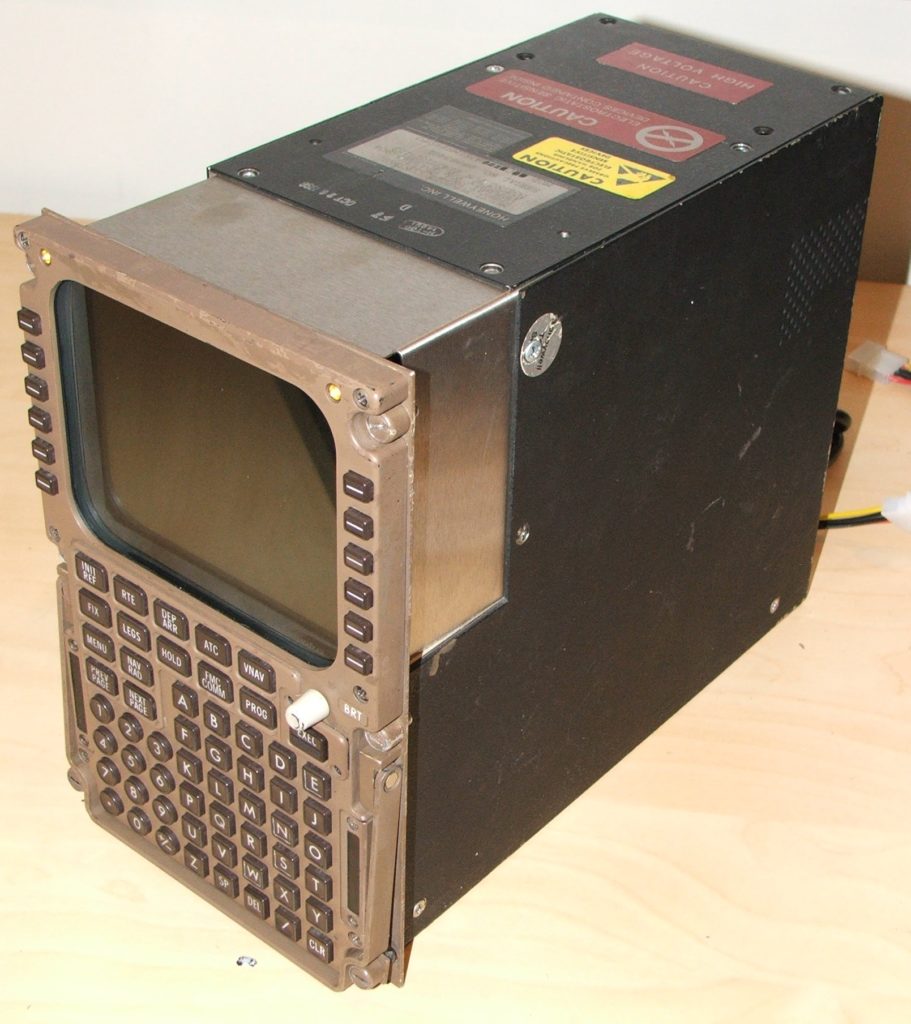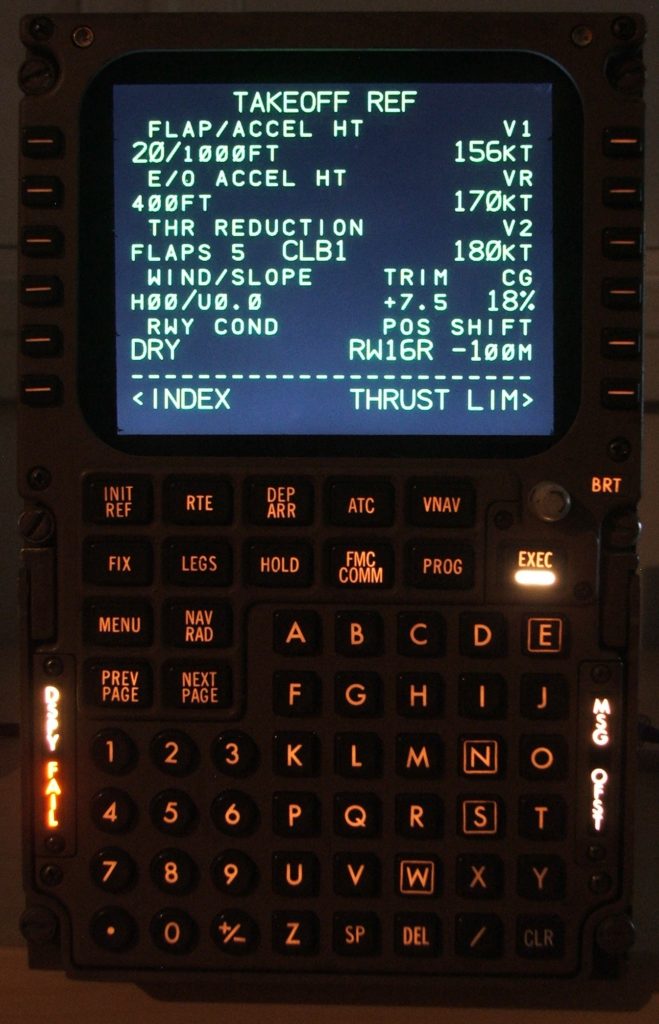 Example of a 747-400 Honeywell MCDU converted using a SimStack MCDU Conversion Kit.
SimStack MCDU Conversion Kit Features:
One SimStack Foundation Board interfacing with:

Keyboard matrix
Analog  screen brightness knob
Annuciators
Backlighting

A colour LCD display providing 800 x 600 screen resolution
A custom cut and ground glass insert (with borders) to cover and protect the LCD screen
Ethernet and VGA or HDMI connectors and a 4 pin Molex power plug (optional) for easy simulator integration
Cover plate to support the LCD display and fill in the space left following removal of the original CRT
Instructions for configuration
Complete Solution from: US$1,000.00*
* Pricing is indicative, subject to change and does not include shipping, tax or other duty charges.
Please Contact Us for further information about the SimStack MCDU Conversion Kit.