Simulator Solutions was established by John Golin and Rodney Redwin in 2014 in Sydney Australia. Both John and Rodney have been designing, building and maintaining private simulators since 2002 and over the years have seen private simulators grow larger and significantly more complex.
Following a major shift in the global aviation industry, larger aircraft like the 747-400 began to be retired and scrapped and number of enterprising simulator enthusiasts began purchasing entire aircraft cockpits and turning them into flight simulators.  Interfacing these real aviation parts to create a simulator presents a number of challenges and unique demands not previously seen in the simulator industry.
Drawing from experience in their professional careers in I.T., John and Rodney began to develop a solution to meet the complex, high power requirements of using real aircraft components in flight simulators. Simulator Solutions released their first SimStack solution for Precision Simulator version 10 (PSX) in 2014.
Since 2014, Simulator Solutions have been growing and developing SimStack and expanding into simulators outside of aviation.
SimStack is running in simulators around the world and is now seen as one of the most flexible, scalable and innovative Simulator I/O systems available.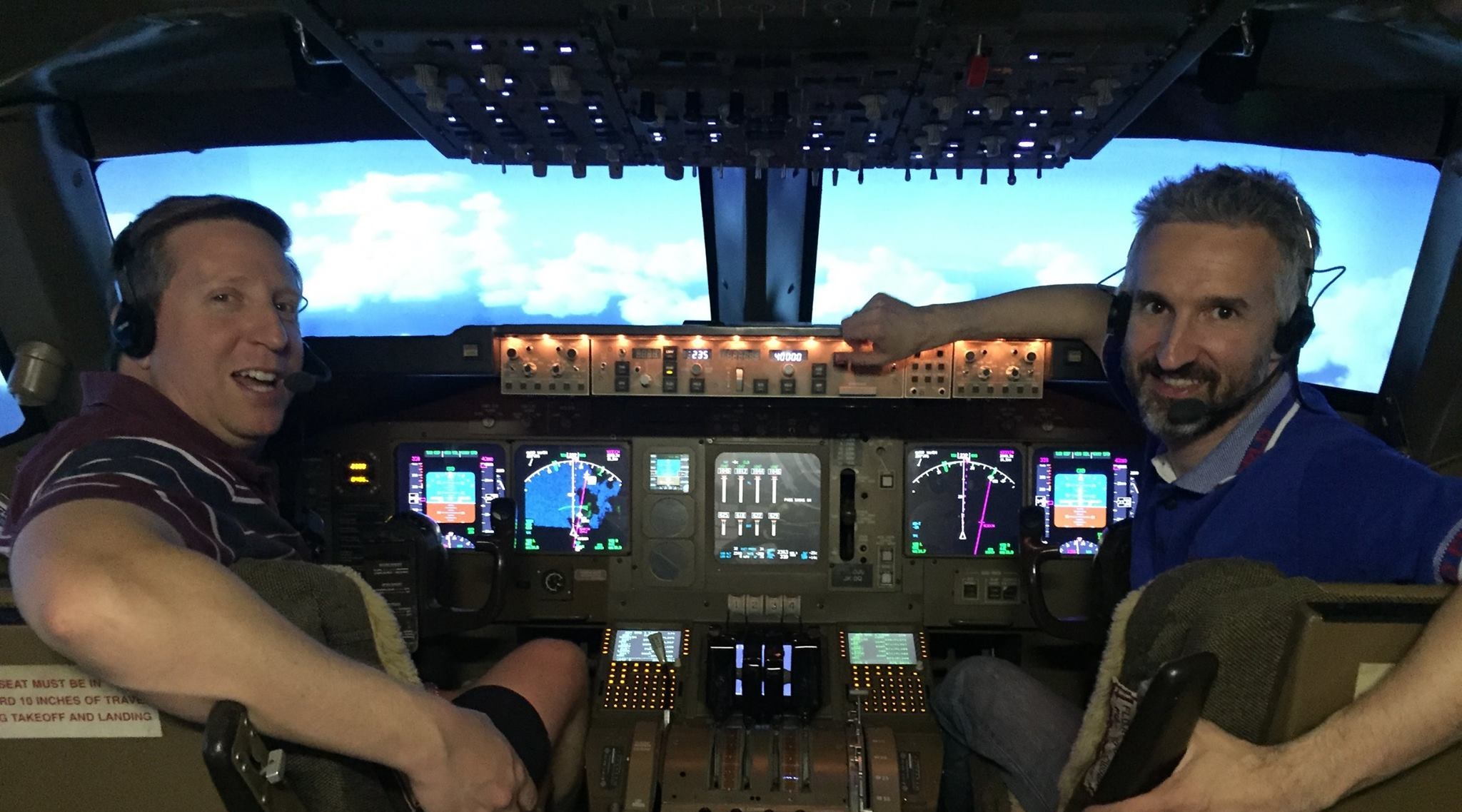 The Simulator Solutions Team
For more information please complete the Contact Us form.