In June 2020 Simulator Solutions delivered a fully refurbished AST-300 Synthetic Flight Trainer to a flying school in Tasmania. By replacing the old 1980's hardware with our modern SimStack solution, we have ensured this classic unit will go on to train thousands more pilots in the art of Instrument Flying.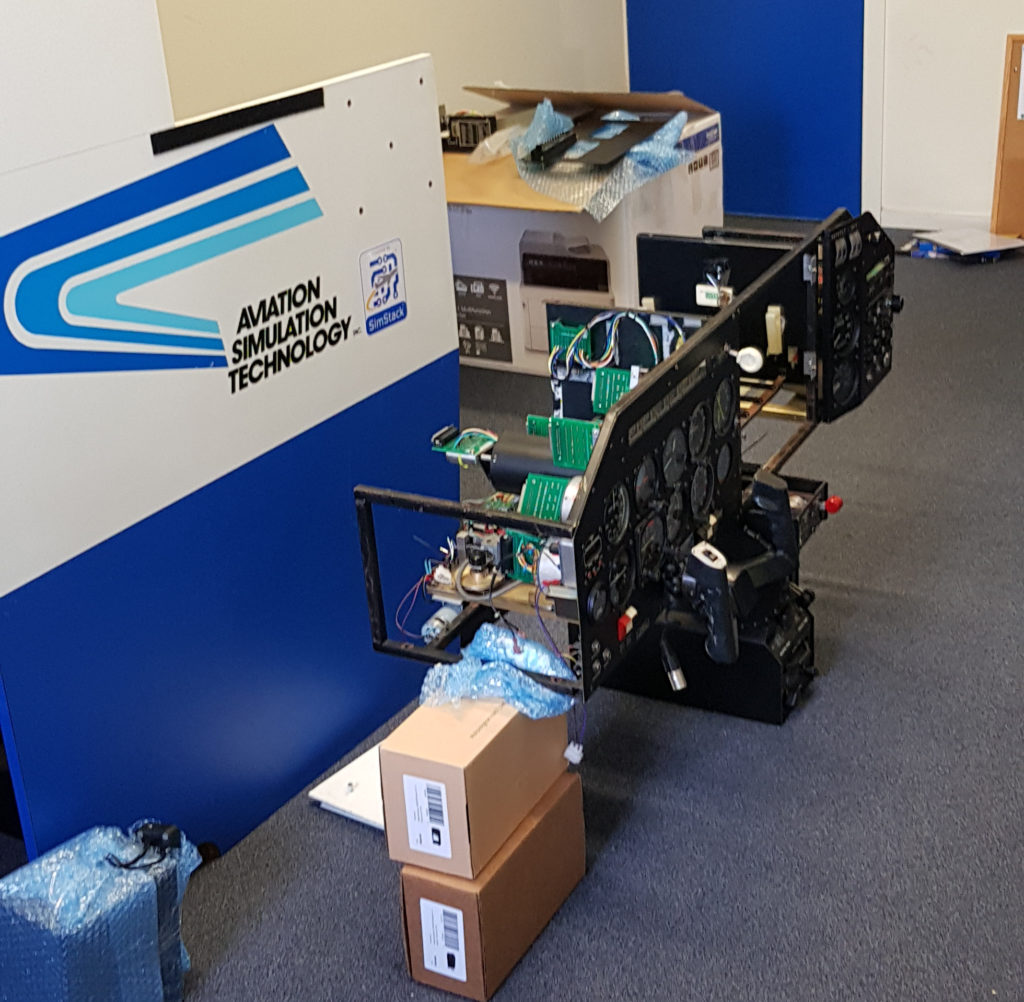 The AST-300 contains both gauges made specifically for the simulator as well as genuine Bendix/King parts such as the HSI and OBS. Through the flexibility of SimStack and our Synchro and Resolver interface, all the simulated and genuine gauges could be interfaced to the new simulator back-end.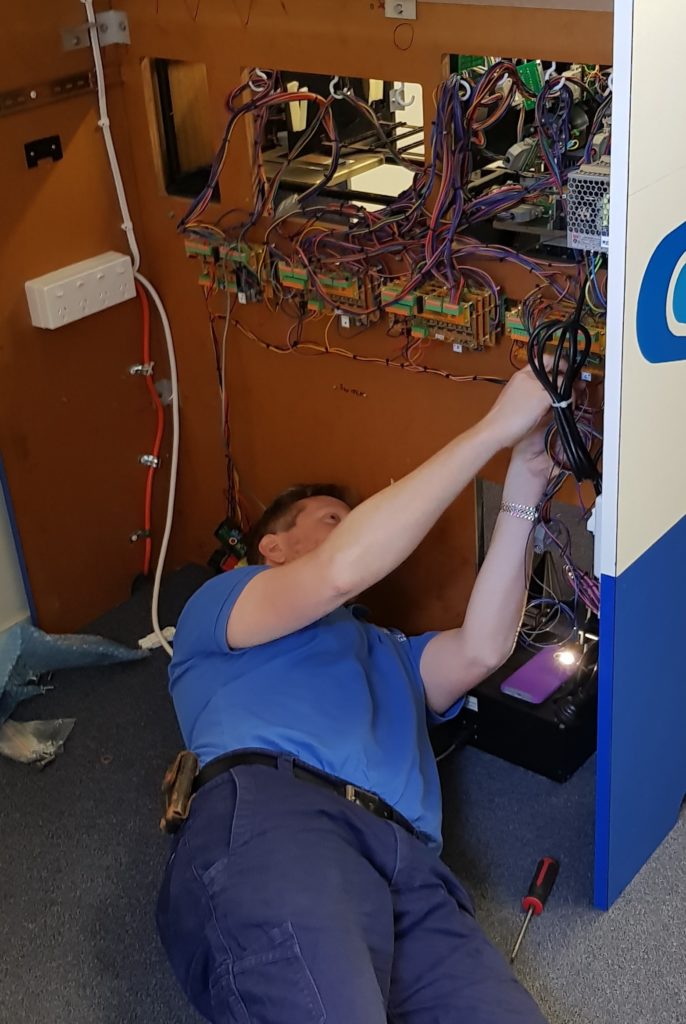 By retaining these OEM parts, an authentic training experience can be provided to ensure pilots develop learned motor skills consistent with what they will experience in their training aircraft.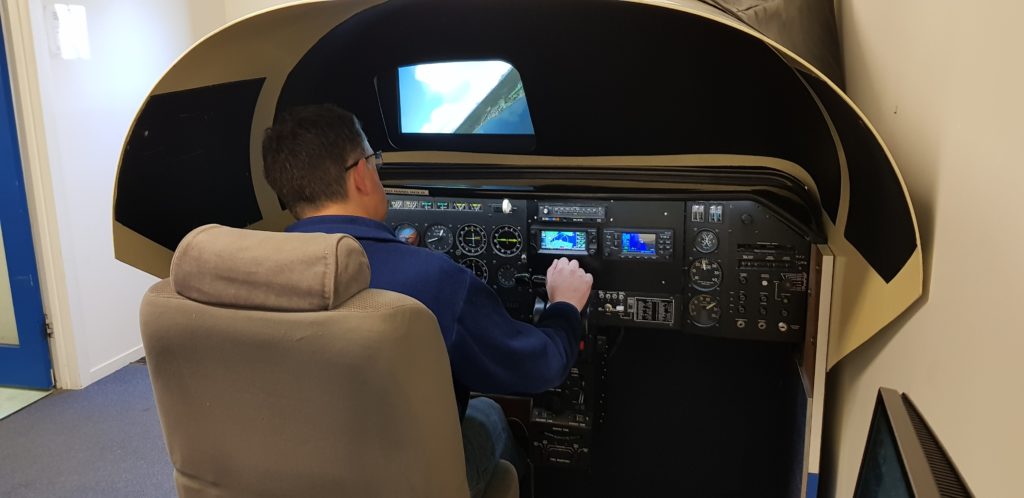 At the customers request, the old NAV/COM stack was removed and two replica Garmin GPS units were installed. This allows students to come to grips with these complex devices in an environment where they can safely press the 'Pause' button.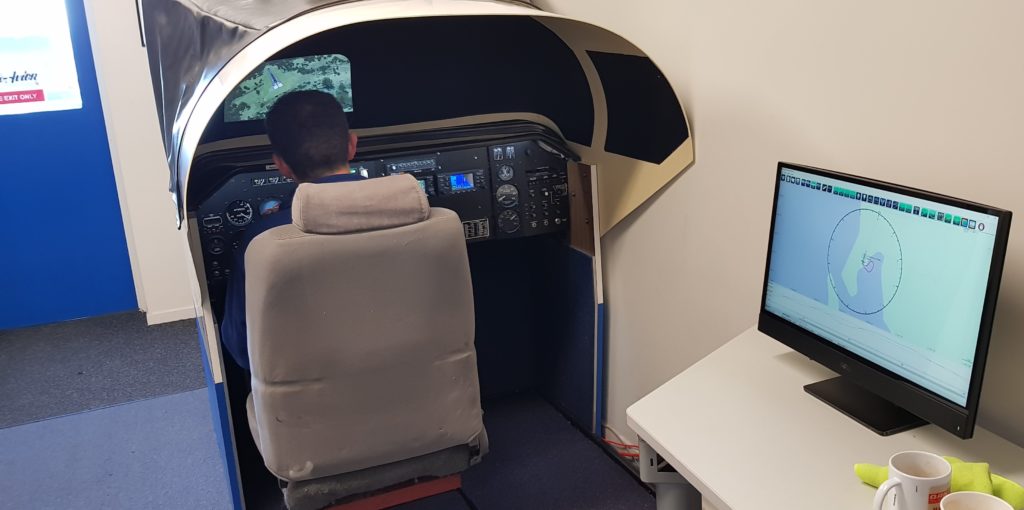 The scenery and customer selected flight model are supplied by Prepar3D, and a new touchscreen instructor station has been added, This provides the ability to control the weather, add malfunctions, reposition the aircraft and record the training session.
The simulator will be approved under CASA regulations as a "Category B Synthetic Flight Training Device" and can be used to log instrument training and recent experience requirements.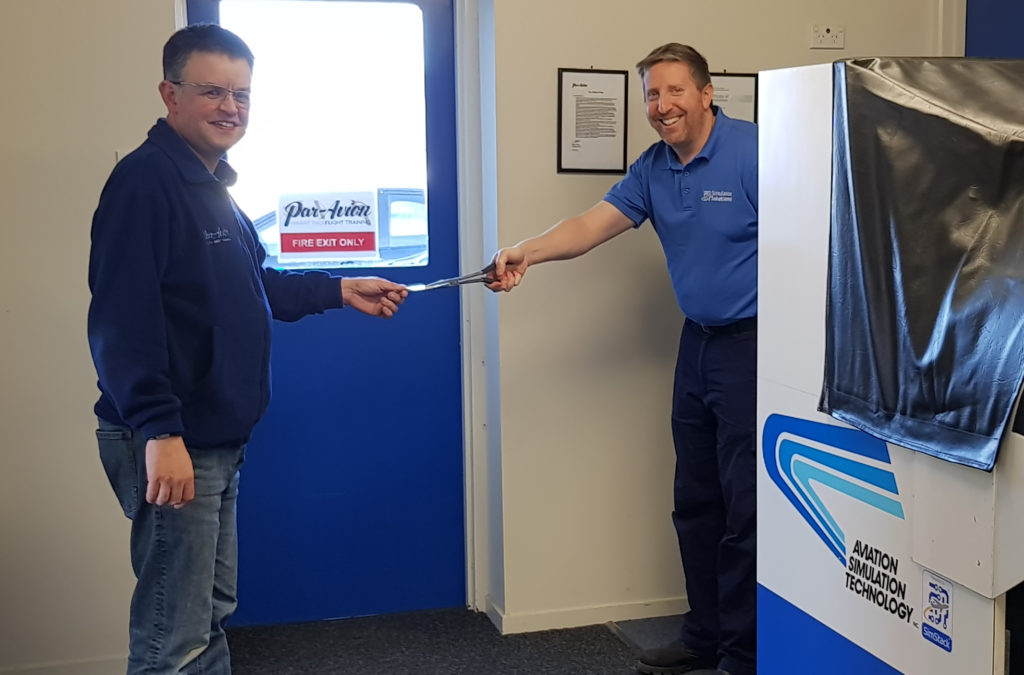 Whilst the project was completed earlier this year the delivery and installation was delayed by the global COVID-19 epidemic. However with the easing of restrictions in early June we were finally able to complete the installation and hand over the keys using the approved social distanced technique.