In September Simulator Solutions commissioned their latest 747-400 simulator built with genuine, unmodified panels and parts.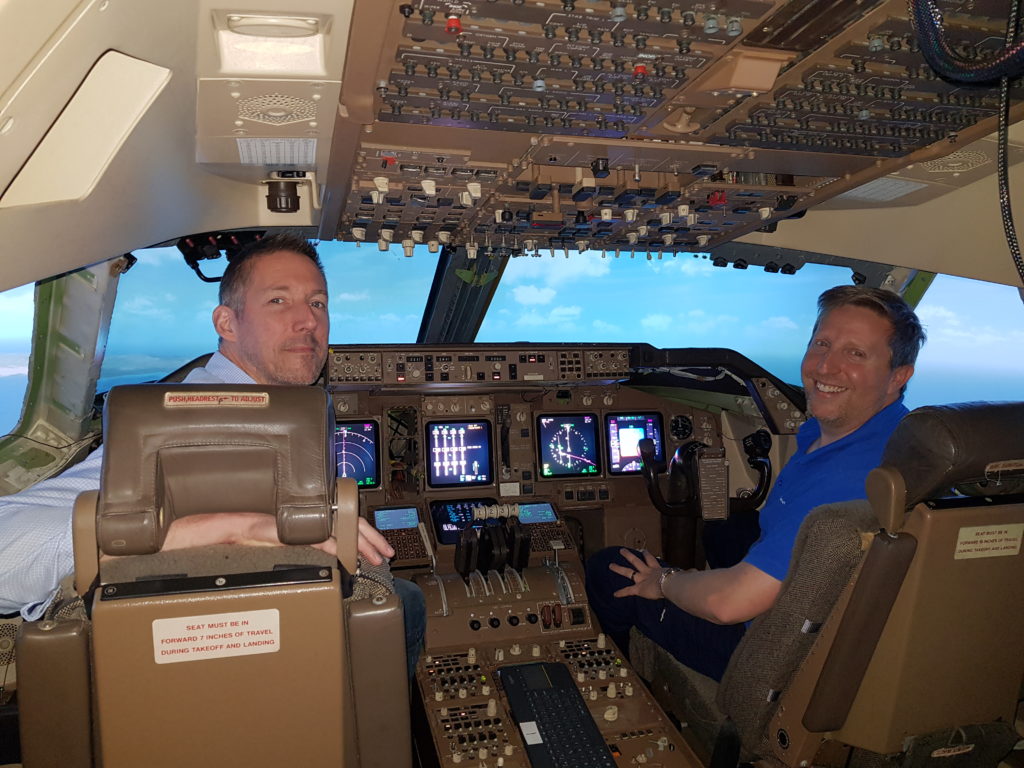 This simulator has been constructed over the past 18 months from former Cathay Pacific Boeing 747-400 B-HUF and has 32 SimStack interfaces that are used to connect:
OEM synchros and resolvers in throttles, controls and gauges
OEM Korry switches and annunciators
OEM ARINC 429 devices including RCPs, MCP and Transponder
Throttle motor drive and interlocks
OEM solenoids and stickshakers
Retrofitted OEM CDUs
Various other OEM controls, lamps, sensors and circuit breakers
The 6 display units featured on the flightdeck are a new product produced by Concord Aerospace who also sourced many of the OEM panels and instruments to complete the cockpit. Visuals are provided by Lockheed Martin Prepar3d v4 connected to three Optoma HD projectors, and the whole simulator is connected with over 5.5 kilometres of wire in 100 looms drawing approximately 70 amps of current at peak load across multiple DC and AC supply circuits.
The aircraft avionics and flight simulation is of course provided by Aerowinx Precision Simulator 10 (PSX), and additional free community tools are used to interface with Prepar3d and provide other addon services.
Originally retired in 2014 having accumulated 102,639 flight hours and an estimated 90,000,000 kilometres of travel, the flightdeck of B-HUF has now been restored to operational status to educate and entertain for many years ahead.